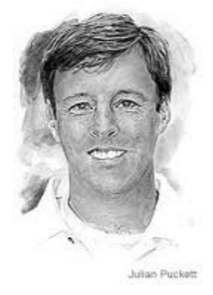 I am Christian Erickson: three-time European expat, experienced marketer, and proven team leader. I have been fortunate to see the development of technology from the Internet in the early '90s to the social media, mobile, and cloud / SaaS revolution of today.

After graduating from James Madison University in 1994, I worked in London and traveled throughout Europe, the Middle East, India and Nepal.  When I arrived back home in Austin, I sold Sharp copiers and fax machines (Dahill Industries). At the time, we were upgrading companies from thermal paper to plain paper while also fighting off the less expensive retail fax machines. What a great way to start a career.
In the late 90's I sold training and development software (KnowledgeWell), experienced my first acquisition (KnowledgeWell by SmartForce) and moved from a sales role to marketing.  It was during this time that I co-founded an early shared-economy browser-based company (ProjectMine), earned my MBA and spent a summer living and working in Silicon Valley (SmartForce). What a great way to build a solid foundation of business acumen.
View ProjectMine Interview from Fox 7 News
During a semester overseas as a graduate assistant, I developed the concept that became Biz4Kids – Education through Entrepreneurship.  Upon arriving back in the USA, I built this business while also working at a global marketing agency (Euro RSCG).  Self-funding Biz4Kids provided me the opportunity to focus on specific local markets, retail, and online sales. Eventually, my sales and exposure increased allowing me to focus on Biz4Kids full-time. What a great way to put my MBA to the test.
In early 2006, starting a family took priority. I put Biz4Kids on the hobby shelf and re-entered the software world as the North America Marketing Manager for a technology leader in the building and construction software industry (Tekla). I am very proud of my accomplishments during this time especially with generating PR and leading the organization into the social-media revolution. Six years later, I was promoted to a global role and re-located to Finland.  The continued exposure to global business practices and international marketing had a profound impact on my career. Not only was I able to manage a diverse, global team but I also visited customers, PR agencies, and partners and held marketing training seminars in the Middle East, India, Vietnam, Philippines, and Singapore. What a great way to get true international business experience.

In March 2012, with an expiring visa and not wanting to immigrate to Finland, we repatriated back to the USA – to my hometown of Austin, Texas.  During this time, Autodesk, a competitor to Tekla recruited me. After ten years in the building and construction software business, I made a slow exit, took advantage of an Autodesk restructuring and started Hill Country Advisors.  My first two clients included a cloud-based, SaaS connection design company (Qnect) and a SaaS marketing automation company (Response Wise). I also created a web presence for a non-profit as well as tightened a few hobby websites of my own. This is where I am today. I continue to gain experience daily and put that experience to work. It's been a great journey and it's not over yet.  I believe the best is yet to come!
Be a part of my journey and follow me on these social media outlets:
LinkedIn * Twitter * YouTube
~ Christian
(YouTube and Twitter are primarily personal accounts and occasionally contain professional content)